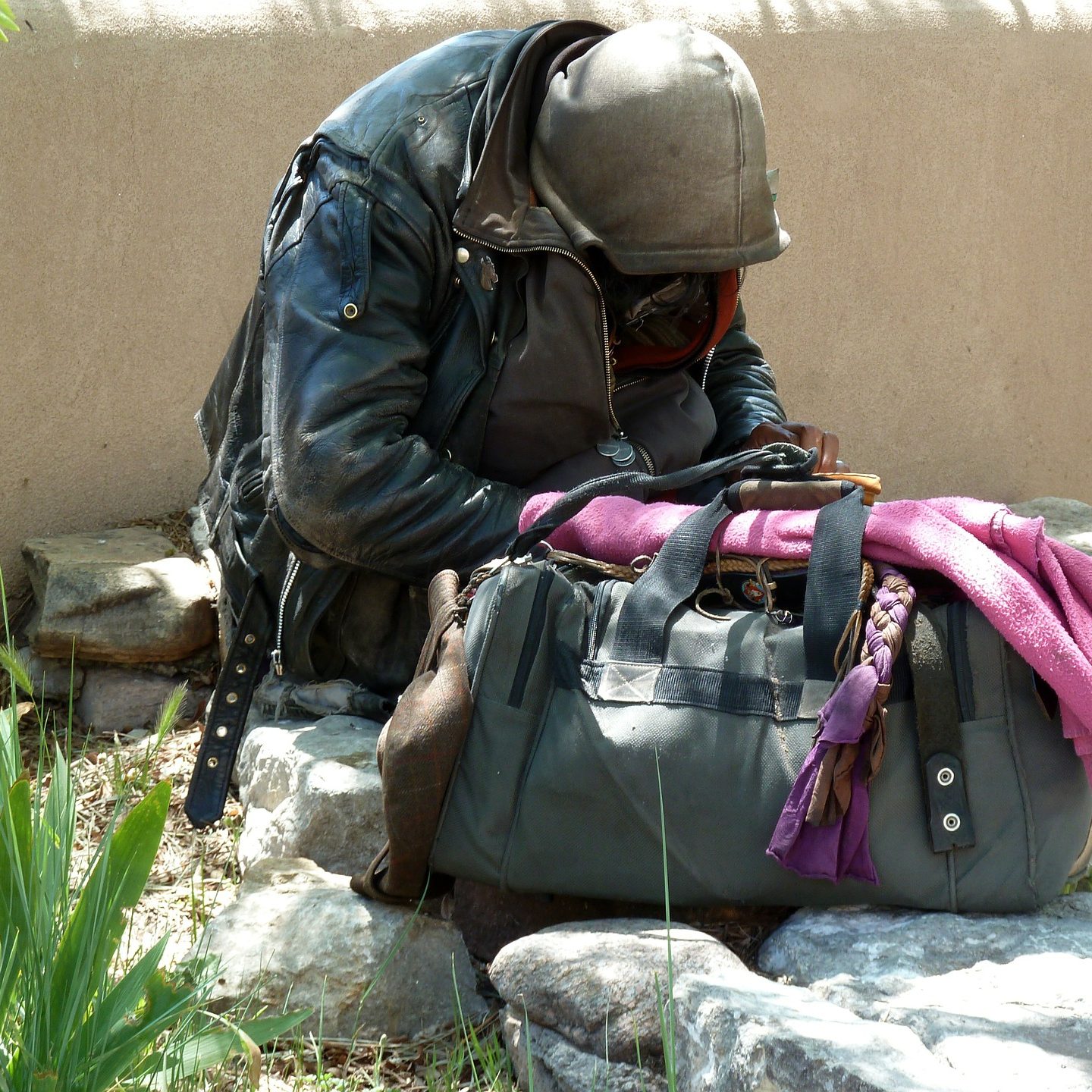 BoMF Marathon Relay
Support Back on My Feet at the 9th Annual Marathon Relay Run:
Start/Finish on the Old Washington Street Bridge
Packet Pickup: 6:30-7:45am
Race Start: 8am
Course Closes: 2pm
Teams of 2-6 runners and walkers complete 2.2-mile loops around White River State Park alongside Back on My Feet members and volunteers. Teams are encouraged to set up a 10×10 tent in Runners Village to cheer on their teammates. Awards for the fastest team in each division, as well for the top individual fundraiser. Money raised from this event helps Back on My Feet Indianapolis reduce homelessness through running and community building, as well as employment and housing resources.
CHANGING LIVES ONE MILE, JOB, AND HOUSE AT A TIME
The non-profit Back on my feet (BoMF)was founded July 3, 2007 in Philadelphia, USA.
The founder Anne Mahlum started running with 9 homeless men. They all signed and dated a "Dedication Contract" to commit themselves and the first one-mile run took place.
By committing to three morning runs per week the homeless got more structure in their days, support from their teammates and perspective in their life.
Running made a real change and gave them more self-confidence, which resulted in a job, house and independent living.
It was the start of a community where equality, friendship and positive behavior are important.
Back on My Feet proves that there is hope, that individuals can achieve things they never thought possible, and that there are people who will support them along the way.
Operating in 12 major US cities coast-to-coast, and gradually expanding to other continents. Their success rate of 46% is measured not only by the health impact of miles run, but also by how many individuals obtain education, employment and housing.
Since launching in 2007, Back on My Feet has served more than 6,000 individuals experiencing or at risk of homelessness and engaged more than 100,000 volunteers and supporters. At any given time, ­80% of their members are participating in the Next Steps program, working to secure employment and housing. Every $1 invested in Back on My Feet returns nearly $2.50 to the local community through increased economic output, like employment and reduction in costs for shelter, medical services, incarceration and addiction treatment.
Apart from their own weekly runs in 12 US locations, they partner with running events in the USA and have fundraising programs that guarantee entry into the World Marathon Majors: London Marathon ( April ) and Berlin Marathon (September), Chicago Marathon (October) and New York Marathon (November) that sell out quickly.
Image by Brigitte Werner
Runner
Ann Mahlum

founder BoMF

If we can change the way people see themselves, can we change the direction of their lives?
That's the question Anne Mahlum wanted to answer when she started Back on My Feet in 2007, a US for-purpose organization that uses running to help homeless people change the way they see themselves.
By committing to three morning runs per week the homeless got more structure in their days, support from their teammates and perspective in their life.
Running made a real change and gave them more self-confidence, which resulted in a job, house and independent living.

Anne Mahlum, started running with 9 homeless men on July, 3rd 2007. She had one requirement, anyone who joined must sign what she called a "Dedication Contract," committing to:

showing up every Monday, Wednesday and Friday at 6 a.m.
* being on time
* respecting yourself
* supporting teammates

Each runner, including Anne, signed and dated the document and the first one-mile run took place. In a week, the group grew to add 10 more people as volunteers.
The morning runs created a community that respected equality and promoted and rewarded positive behavior.
The weekly runs became a base for friendships and happiness.

The morning runs created a community where equality, friendship and positive behavior are important.
Back on My Feet has 11 chapters nationwide now. Their success rate is 46%.
Back on My Feet combats homelessness through the power of running, community support and essential employment and housing resources.

Back on My Feet recruits individuals (members) at homeless and residential facilities across the country and begins with a member's commitment to run three days a week in the early morning, together with volunteer runners. After 30 days in the program, members with 90% attendance earn the opportunity to move into the second phase of the program called Next Steps, which provides education, employment and housing opportunities.

Volunteers can join in 12 US locations and run between one and five miles with the members. All abilities are welcome– runners, joggers and walkers too. The desired volunteer commitment is once a week.
Everyone interested in volunteering with Back on My Feet is asked to attend an orientation first.

More info:
https://www.backonmyfeet.org
http://www.annemahlum.com/