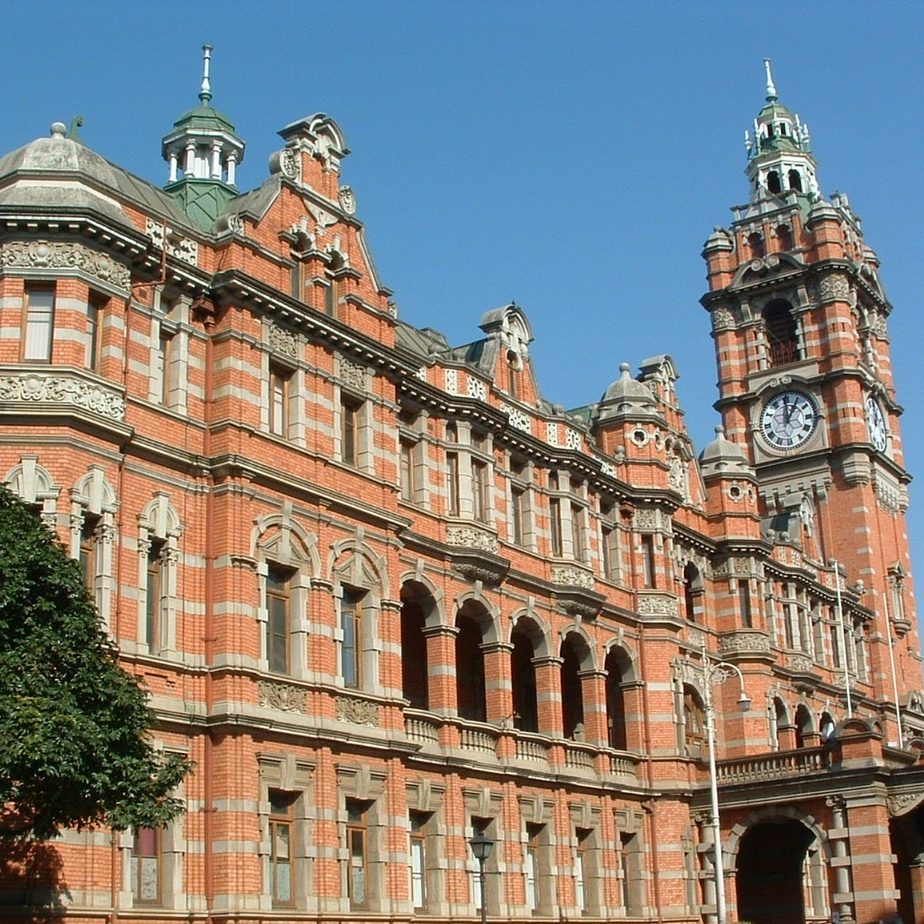 Freedom Runners – Mimi Anderson & Samatha Gash
Freedom Runners: Running The Freedom Trail for Save the Children, South Africa
In 2014 Australian ultra-marathon runner Samantha Gash and fellow British ultra-marathon runner Mimi Anderson ran the length of the 2,300km Freedom Trail in South Africa.

The unmarked scenic route runs through several conservation areas in rural Southern Africa with lots of geological diversity, crossing six mountain ranges including Lesotho, the open spaces of the Great Karoo, and countless valleys.
Most people will cover the distance by mountain bike, but the "Freedom Runners" decided to run it.

It is technically quite challenging and is made up of dirt roads, dirt tracks and cattle tracks.
After two years of planning, they started on the 24th of September in the far east of the country outside the City Hall in Pietermaritzburg. Their journey went through some of the most remote but beautiful parts of South Africa and finished in Paarl, just outside Cape Town.

They ran two marathons per day for just over a month to support young women in a rural area of KwaZulu-Natal; providing the girls with better access to feminine hygiene products, enabling them to remain in education.
"After two years of planning today I leave for South Africa and the start of my biggest and toughest challenge to date," Mimi said before they took off.
"We will be running for 32 days covering anything from 48km – 95.6km each day over technical terrain with a cumulative ascent of 37,000m and the highest point on the route is 2,700m above sea level and staying with local farmers along the route which really will add to the true feeling of being in South Africa."

"The aim of the run is to raise awareness & £27,500 ($55,000) to enable Save the Children to set up a social enterprise business in the Free State making re-usable sanitary pads. 1 in 3 girls miss out on 4/5 days of school each month due to their periods as they simply are unable to afford to buy sanitary pad – many of the girls eventually drop out of school altogether. By not continuing with their education this then impacts the rest of their lives, taking away choices they should by rights be able to have," Mimi explained their purpose.

The project helped to provide education for schoolgirls and women on health and hygiene, as well as life skills training and workshops for parents and students about the importance of attending school. "It's a very simple way of making a massive difference for girls in South Africa," Mimi added.
Image by Oberholster Venita
Connect
Mimi Anderson

When Mimi started jogging as an unfit mother she never imagined she would become a World Record-breaking ultrarunner who explored the most remote places on earth.
After suffering from anorexia for 15 years she now helps others to tackle their challenges.

Mimi excels in extreme circumstances, whether it's hot or cold.
She was the 207 overall winner & course record holder (143 hrs 23 mins) of the 6633 Extreme Ultra Marathon, a 352 mile self sufficiency non-stop race in the Arctic.

In 2011 she was the female course record holder of Badwater Double. It was the 3rd fastest ever crossing of the 292 miles i Death Valley in 108 hrs 10 mins 24 seconds.

"Over time, running has given me back my life. It has put a spring back in my step, given me back my confidence that somewhere along the way I lost. My self-esteem and pride in my achievements continues to grow. It has allowed me to become a better mother, wife, friend and person. I now see food in a completely different way, I'm not frightened of it any more but see it as my fuel to enable me to continue with the sport I love," Mimi says.

You can find out more about her wins, struggles and new challenges on her inspiring website: http://www.marvellousmimi.com

Samantha Gash

Australian Samantha Gash started running in 2008 as a break from studying law. Little did she know those small steps would turn into a journey that has seen her run over 20,000km across every continent on Earth, and raise approximately $300,000 for charity while advocating for women's empowerment, social change and access to education.

In 2010 Samantha made history by becoming the first woman and the youngest person at the time to complete the 4 Deserts Grand Slam in a year, running four 250km ultra-marathons across the driest (Chile), windiest (China), hottest (Sahara) and coldest (Antarctica) deserts on Earth, carrying everything she needed to survive in a backpack.

Samantha has been running ever since, challenging herself beyond limits and raising awareness and funds for various meaningful purposes.

Samantha has been twice recognized as a finalist in the Women's Agenda Leadership Awards. She has been selected as a delegate for the Australia India Youth Dialogue and was also nominated for a Pride of Australia Medal. She is an ambassador for World Vision and the Royal Flying Doctor Service, using her platform to bring awareness to these causes. She was a competitor on the TV show Survivor where she met her partner Mark Wales. They welcomed Harry, their first child, in 2018.
https://www.samanthagash.com/