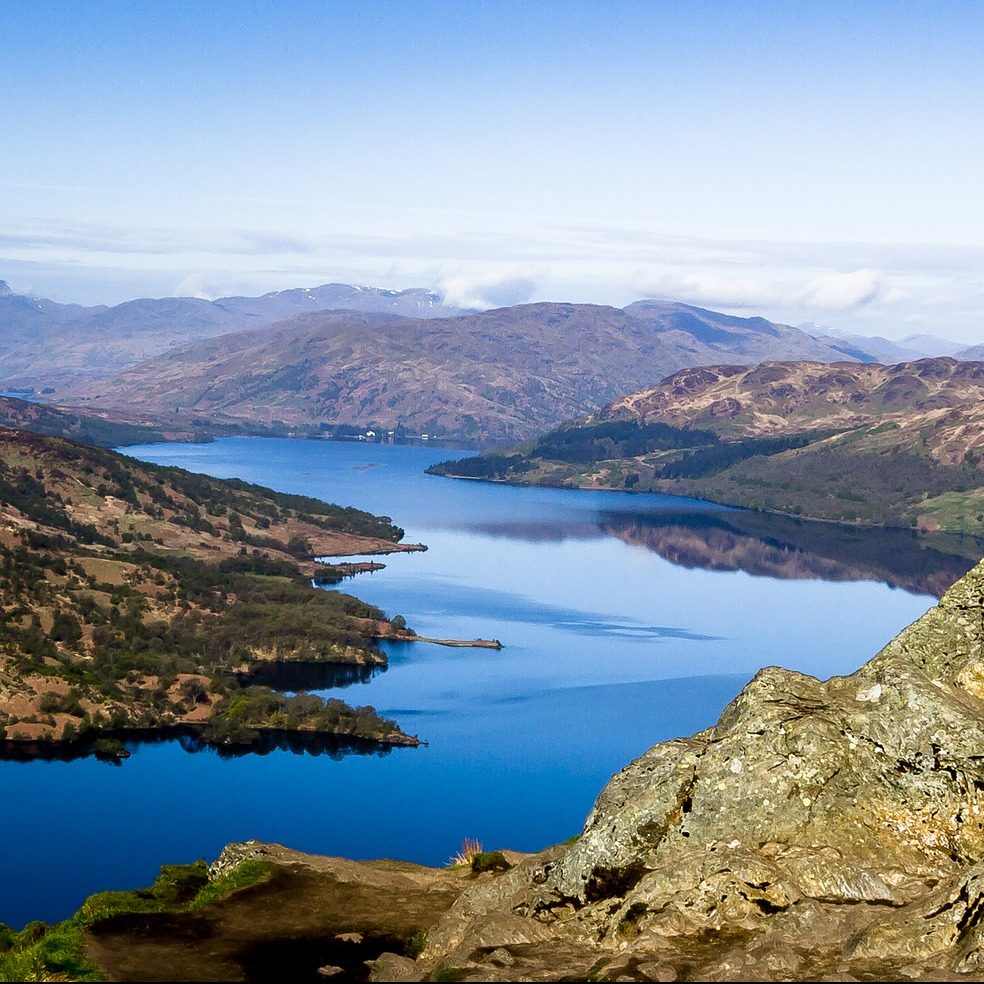 Loch Katrine Running Festival
Originally organized in 2013 to raise funds for Alzheimer Scotland.
A no-frills event with marathon, half marathon and 10K, open to runners of all abilities, with the emphasis on minimizing costs and passing the majority of the entry fee money to the charity (date to be confirmed).
The races are run along a quiet private road on the shores of Loch Katrine in the Trossachs. It is a challenging route, but runners will be rewarded with some excellent scenery and views.
The Triple Crown title is awarded to any runner who has completed each of the 3 races/distances in order of distance over 3 consecutive years.
Loch Katrine has an Eco Camp of lochside lodges.
HALF MARATHON 10K RUNNERS
It will be a pulse start, with the half marathon going off first and the 10k 3 minutes later. Please ensure that you assemble in the right group and follow the marshals directions.
MARATHON RUNNERS
In order to get the distance your route will take you just beyond Stronachlachar to the junction with the B829 (0.1m) for the turn. Be aware that there may be some traffic on this section of road. You also should note that there is no or limited mobile signal between miles 6 and 20. If you require assistance please try to reach a water station or flag down a cycle marshal.
PRIZES
There will be prizes given to the first three male and female finishers in each race.
This year there will be no formal presentations and the placed runners should request their prize from the race director before leaving the event.
WATER
This is a 'bring your own cup' race. We will have a small number folding/collapsible cups with a carabiner for sale at registration priced £2. The small profit on these will go to Alzheimer Scotland.
Water will be available at the finish and along the route as follows:
10k only, at the 5k turning point
Half marathon at 4 and 9 miles
Marathon at 4, 8, 13, 18, 22.
"Loch Katrine was driven by fundraising, and charitable giving has always been a big part of my life because I believe strongly that we should all recognize our personal 'wealth' and never take anything for granted. Since that first 10k, I've raised more than £35k for a number of causes, all of them — such as Glasgow's Victoria Infirmary Haematology Unit and Alzheimer Scotland— very close to my heart," says race director Audrey McIntosh.
"I finished my first half-marathon in 2002 and my first marathon (Loch Ness) in 2003, the first ultra-marathon in 2010 and first adventure race in 2013.
I'm fully aware that other runners have completed more races, have clocked up more miles, and run faster. But ticking boxes is not my driver. For me, running is all about the sense of purpose and well being it brings — ensuring it never becomes a chore is paramount, as is staying healthy and injury-free.
Running, I believe, offers us all a very singular opportunity to put ourselves to the test. I've always trained and raced on my own, devising my own schedules, and setting my own goals. Even though I now have many friends made through running, I've never joined an athletics club and the only competitor I'm ever interested in is me: it's about discovering how far I can push myself — physically, psychologically, emotionally.
And also organisationally! One totally unexpected by-product of running has found me donning a race director's hat, a hat I only intended wearing once. I devised the Loch Katrine Running Festival as a one-off 2013 fundraiser for Alzheimer Scotland, my Antarctic Odyssey charity. But it proved so popular that I really had no choice but to stage it again in 2014, and in 2015 it sold out in 24 hours. It is now a regular fixture," Audrey says.
Audrey is ultra-runner, race director, motivational speaker, writer, blogger, business consultant, wife and mother.
"Audrey is a huge inspiration to everyone at Alzheimer Scotland! Audrey has raised over £20,000 for Alzheimer Scotland and in 2014 she was awarded the Volunteer of the Year award at our Annual Conference. Audrey just never stops – as soon as she has completed one incredible challenge she is on to the next. Balancing work life, family life, running, and fundraising – she certainly is a superwoman! Working with Audrey is a pleasure and constantly reminds us at Alzheimer Scotland of how fantastic our supporters are. One cannot leave Audrey without feeling inspired, enthusiastic and extremely grateful to have someone so dedicated as part of our team.
Audrey's fundraising has been hugely beneficial to the Alzheimer Scotland Glasgow community activities. Audrey's fundraising helps to pay for the huge range of community activities that Alzheimer Scotland organize across Glasgow. These include Dementia Cafes, Musical Minds Singing Group, Football Reminiscence Groups, The Picture House film group, The Allotment and The Bowling Group. All of these activities help people living with dementia to live well with their diagnosis and remain a part of their community, and not apart from it. These activities have been able to grow and develop thanks to Audrey's fundraising."
— Alzheimer Scotland