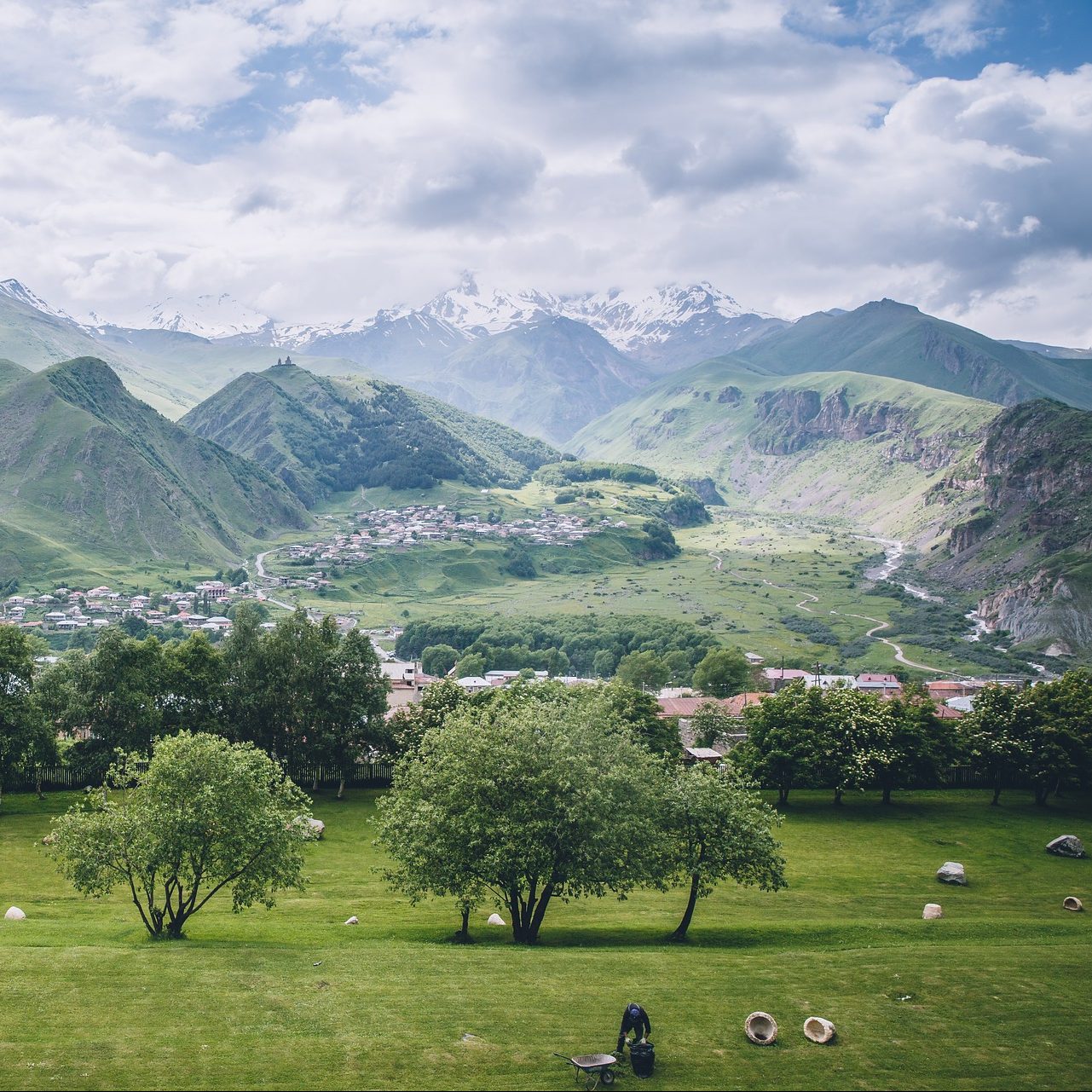 RacingThePlanet Ultramarathon
The Great Caucasus
In 2020, the TWELFTH edition of the RacingThePlanet Ultramarathon will take place in the Southern Caucasus Mountain Range in Georgia.
The host town is Tbilisi, the charming and colorful capital of Georgia. Renowned for its green valleys and vineyards, ancient culture and history, monasteries and castles from medieval times, delicious food and wine, and picturesque countryside villages dotted around the mountains, RacingThePlanet Georgia: The Great Caucasus will take you back in time to cross the mysterious lands between Eastern Europe and Western Asia.

250 KM, 6-Stage Footrace
The total distance of the course is approximately 250 kilometers / 155 miles. The approximate distances per stage can be seen below:
Date Kilometers / Miles
Stage 1 Sun, 23 August 40 km / 25 miles
Stage 2 Mon, 24 August 40 km / 25 miles
Stage 3 Tue, 25 August 40 km / 25 miles
Stage 4 Wed, 26 August 40 km / 25 miles
Stage 5 Thu, 27 & Fri, 28 August 80 km / 50 miles
Stage 6 Sat, 29 August 10 km / 5 miles
ELEVATION
Georgia is a country of hills and mountains so the course has some elevation and hills, but there is no technical climbing involved. The majority of the course is at an elevation of 1,000 to 2,000 meters / 3,300 6,600 feet but there are some sections that are approximately 3,000 meters / 10,000 feet.
TERRAIN
The course is primarily on single track, fields and donkey trails. The terrain will consist of a combination of grasslands, fields, rocky terrain, gravel tracks, river beds, open plains, forest trails and some river crossings. We recommend that you look at the PHOTOS to get an idea of the terrain and also what the hills look like.
CHECKPOINTS
During each stage, checkpoints are located approximately every 10 kilometers / 6 miles along the course. All checkpoints include shade, water for drinking (normally in a large bottle with a pump), and volunteers and medical staff to check competitors and offer support.
Afbeelding van candoyi
Runner
Mary Gadams

Mary saw a need for a global event series that captured the best aspects of all the events in which she had competed.

She started Racing the Planet in 2002 for runners who love to challenge themselves in multiday races, while exploring the most stunning landscapes and ancient cultures on the planet.

The 4 Deserts Race Series are yearly held races in the deserts of Mongolia, Namibia, Chile and Antarctica.

And the RacingThePlanet Ultramarathons are races that change location every year. !

Mary and her team organize incredible multiday races and support charities and initiatives in the areas where races are held while caring for the trails and planet.

It's their mission to document and contribute to improving the lives of ethnic minorities and tribes in the areas we explore, and to encourage and support competitors to raise funds for their charities.

They sponsored the first female ultramarathon team from Afghanistan in the Gobi March!

The company now also incorporates expedition gear and expeditions foods.

You can check out her incredible races, Expedition Foods and how you can participate as runner or volunteer on the Racing the Planet website: https://www.racingtheplanet.com/