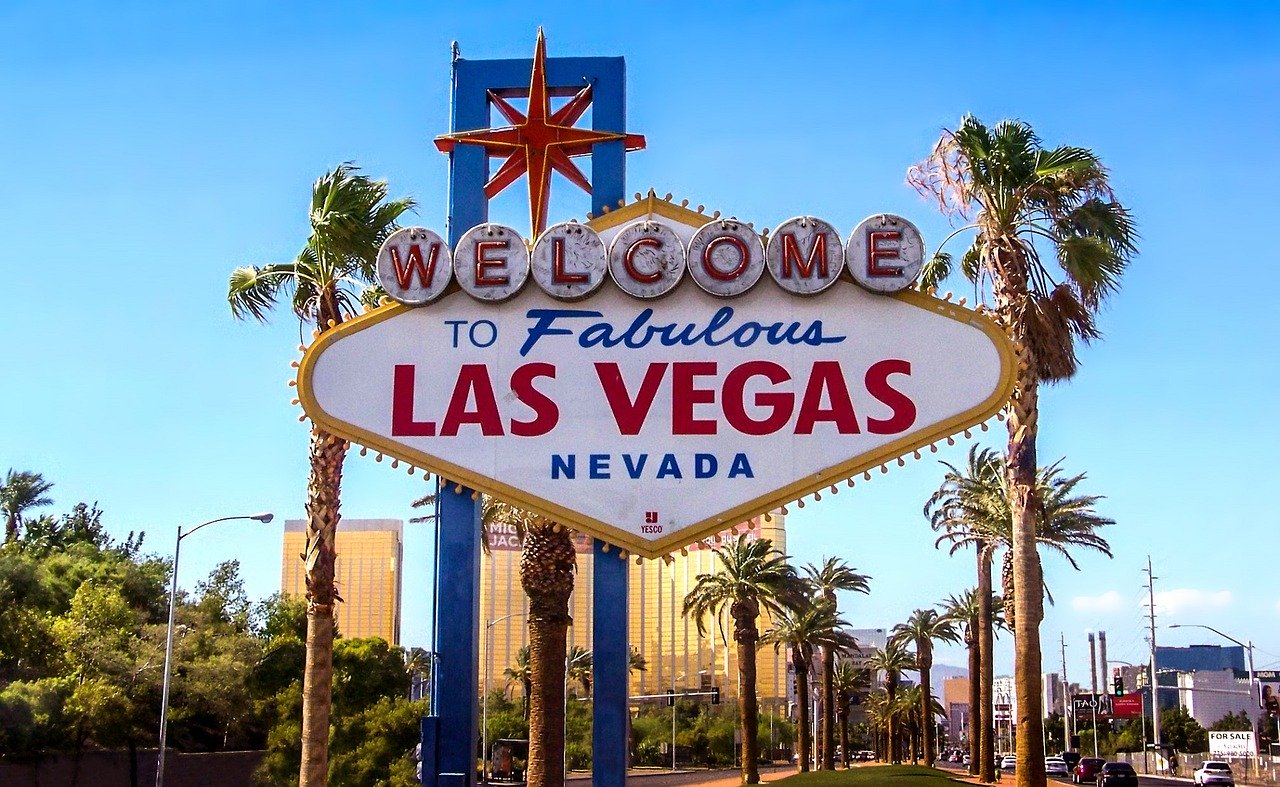 JACKPOT ULTRA RUNNING FESTIVAL
Invite family and friends and take full advantage of the 3-day Presidents' Weekend.
Bet Big, Run Long and Hit the JACKPOT at the Jackpot Ultra Running Festival.
To create a full-blown festival environment, a live band will perform throughout the day at the start/finish line aid station.
A casino inspired buckle for 100-mile finishers, the official 2018 USATF 100 Mile Road National Championship race!
As shown by some wickedly fast times last year, the 1.1761616 mile USATF 100 mile certified course is extremely fast. The course is VERY, VERY different than the normal 2.5 mile Jackpot course as it consists of 95% paved or concrete surfaces and 5% crushed gravel.
The course is designed to allow elite USATF participants, along with those USATF members seeking 100 mile age group records, to compete on a very fast course.
To avoid congestion on the course and make the USATF division as fast as possible, the race will now start on Friday morning with the 48 hour runners. With a Friday start, there is substantially less "public traffic" on the course and 300 less runners.
The Jackpot Ultra Running Festival on Presidents' Weekend takes place in the Cornerstone Park, with desert landscape and a bird sanctuary lake, surrounded by a massive grass area, entertainment plaza, individual picnic pavilions with lake views, walking/running trails, volleyball and basketball courts, restrooms, BBQ's, a warming kitchen and ample parking.
Located minutes from the Las Vegas strip.
Due to the popularity of the 48 hour race the last four years, the 48 hour race returns yet again in 2020. With nearly 90 runners competing in the 2019 48 hour race, the Jackpot 48 hour race has become one of the most popular 48 hour races in the Southwest.
The race will begin on Friday, February 14, 2020 at 8:00 AM. To assist 48 hour runners in their quest to go Beyond Limits, we will again offer a heating/rest/sleep tent which runners can utilize "brief" rests throughout the race.
This race, along with the USATF 100 Mile race, are the only races to start on Friday, February 14, 2020. All other ultra races start on Saturday, February 15 at 8:00 AM.
Races: 100 Miler, 50 Miler, 48hrs, Marathon, 24hrs, 12hrs, 6hrs.
The first place man and first place woman in the USATF 100 mile race will receive $2,500 each, while the second place man and woman in the USATF 100 mile race will receive $750 each. The third place man and woman in the USATF 100 mile race will receive $250 each. If a new 100 mile American road record is set in the USATF 100 Mile Race, the winning male and/or female winner will receive an additional $1,000 each. Win and set a new Jackpot USATF course record and score an additional $500. So if you win the race and set a new course & American record, you'll take home $4,000.
Beyond Limits Running
"Life, like running, is all about pushing beyond limits," say race directors Stephanie and Ken Rubeli. "Runners of all abilities have learned there really is no such thing as a limit. Limits are merely perceptions in the mind that can be overcome through very hard work and determination. Ken and I have had to break through our share of perceived physical and mental limitations over the years and we're far from done."
Running saved their lives.
Having type 1 diabetes for 22 years and needing a kidney and pancreas transplant in 2011, the benefits of running helped Stephanie through a quick recovery.
Ken was overweight, overworked and stressed before he started running. He set-out to discontinue unhealthy behaviors and start living a healthier lifestyle.
Our inspiration for forming Beyond Limits Running is to provide runners of all levels the opportunity to experience the joy of "smashing" through their perceived physical and emotional limitations.
Not only will you find Beyond Limits Running a place where you can achieve such breakthroughs but also have the Ultra Community support you. From cheering the last runner in as they cross the finish line, capturing runner's PR's, encouraging one another when a DNF is faced, to creating and improving a runner's experience through nutrition, clothing and foot care, the Beyond Limits crew is here for you. Live, love and run as if there is no tomorrow; we do!
Image by skeeze