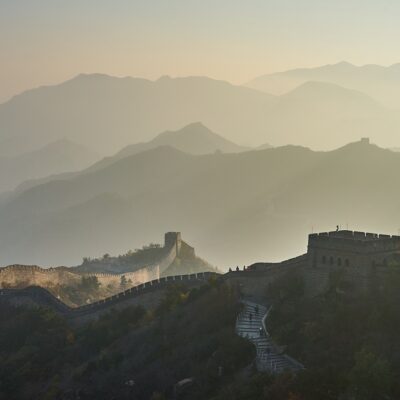 The running culture in Asia is booming and it's amazing how many races are held but also their locations.
You can even run on the Great Wall in China.
In Japan effort is admired and runners who seem to be trying the hardest are usually the most popular.
The Hakone Ekiden that is held annually on 2 and 3 January, is broadcasted on television. Teams of 10 runners from several Tokyo universities compete for ultimate victory.
Run to Nepal - Rosie Swale Pope
At the age of 73, Rosie Swale Pope has taken on a new exciting challenge.She's running 6,000 miles from Brighton all the way to Kathmandu in Nepal in support of PHASE Worldwide. PHASE runs health, education and livelihood programs in communities living in some of the most remote areas of Nepal. Some of the communities are a three-day walk away from these basic services. Rosie is also doing this to show the world that age is not a barrier when it comes to achieving your dreams. She ran the first part from Brighton to Berlin in 2018, where she arrived...
Culture Bridge Run - Kai Markus Xiong
Kai was not an experienced runner. But that didn't stop him from exploring the historical routes of the Silk Road on his almost 7000 miles long "Culture Bridge Run" from Hamburg in Germany to Shanghai! He went through 8 countries (Germany, Poland, Belarus, Russia, Kazakhstan, Uzbekistan, Kyrgyzstan and China) with the cold of Russia, the heat of the Taklamakan desert, sandstorm in China and crossing the Pamier mountains. He scheduled to run 50 to 70 kilometers a day so the whole journey would take him 240 days. Kai has a strong interest in China. His grandparents used to tell him stories about...
The tabs are working. Please, note, that you have to add a template to the library in order to be able to display it inside the tabs.