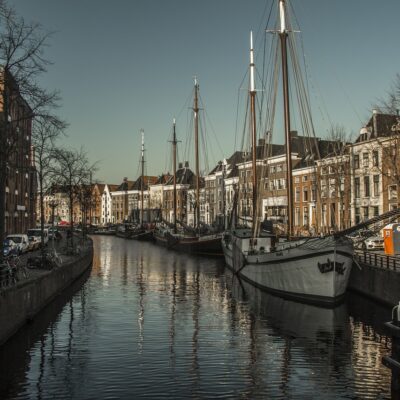 A lively city in the northern part of Holland with a longstanding trading history. Traces of early settlements date back to the second and third centuries. In the year 1040, the original name of the city Groningen, 'Villa Cruoninga,' was first mentioned in a letter.
The iconic Martinitoren (tower) dates back to the 15th century and is part of the Martinikerk, which is the largest church in Groningen city and dates back to the 13th century.
The Martinitoren stands has a height of 97 meters (318 feet) tall, making it one of the tallest towers in the Netherlands.
It's now a thriving university town, with one of the youngest populations in Europe. It's the capital of the eponymous province of Groningen.
The Groningen Marathon takes place every year in October and offers several distances, including a full marathon, half marathon, and 4-mile race.