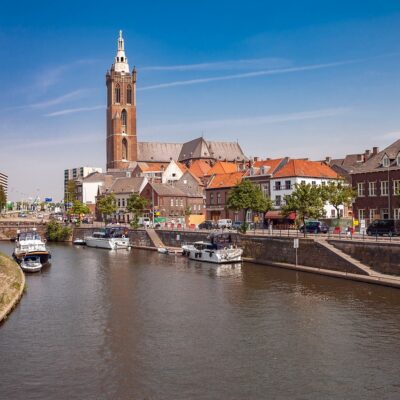 Located in Limburg, the most southern province of the Netherlands, at the crosspoint of the rivers Meuse and Rur, Roermond was a prominent town and a trade centre in history.
It gained its city charter around 1231 and became the seat of the Roman Catholic Diocese of Roermond in 1559. Several monuments and churches remind us of the prominent role the city used to play.
The Maasplassen, a series of lakes located just outside of Roermond, offer beautiful scenery for runners. The area has several running and cycling paths that offer stunning views of the water and surrounding countryside.
Roermond is located near several other popular running destinations in Limburg, including the Meinweg National Park and the De Groote Heide nature reserve.