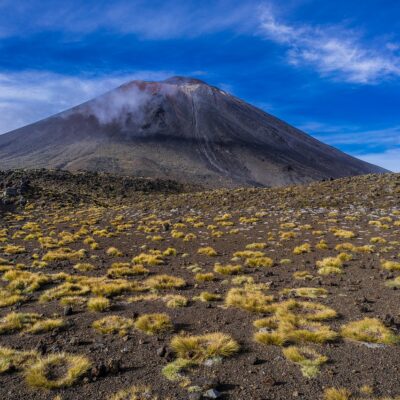 In 1990 the park was recognized as a World Heritage Site for its outstanding natural values and a wide variety of habitats.
The volcanoes are noted for the frequency of eruptions, their highly explosive nature and the high density of volcanic vents.
In 1993 Tongariro National Park was the first listed World Heritage Site for the spiritual and cultural values the landscape possesses for the indigenous people in the area.
The mountains symbolize the spiritual links between the Maori people and its environment.