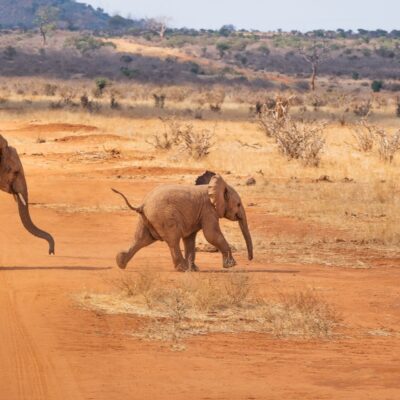 Since the 1968 Olympics, men and women from Kenya and Ethiopia have dominated the 26.2-mile marathon.
Ethiopia's iconic runner Haile Gebrselassie said "Anything is possible".
Running indeed paved the road for many African runners to a better life. A combination of a poor childhood, walking many miles to school, lack of perspective, their genes, and strong mentality made many Africans dream and put in the effort to become a champion.

In many African countries basic needs such as clean water and adequate health care are hard to get. Wars and internal conflicts complicates any attempt to improve national health.
Run across Africa - Steven Crompton
After spending 3 months volunteering in Uganda Steve witnessed levels of child poverty. The sight of children dying at the side of the road and not being able to help was devastating. One day at a project called Amari Uganda changed his life forever. Steve prepared to run 4000km across Africa in January 2020 to raise money for homeless children. Donations would build Amari Uganda a long term home with enough land to farm food for the children. Founders Martin and JB, ex Homeless children themselves, are now both adults fighting to save the lives of children off the streets....
Dead Sea to Everest 5.8 - part 1 - Charlie Engle
Mount Kilimanjaro, Tanzania
THE 5.8 ADVENTURERSFewer than 500 people have summited all Seven Summits and no one has achieved Charlie Engle and André Kajlich´s goal:To be the first athletes to trek from the lowest point to the highest summit on every continent. While it's over 4,500 miles from the lowest place on our planet, the shore of the Dead Sea, to its highest peak on Mount Everest, these iconic ends of the earth are separated by a mere 5.8 vertical miles. THE 5.8 GLOBAL ADVENTURE SERIES!It was the first big push of the Brazil 135, a 135-mile ultramarathon that includes 33,000 feet of...
The tabs are working. Please, note, that you have to add a template to the library in order to be able to display it inside the tabs.