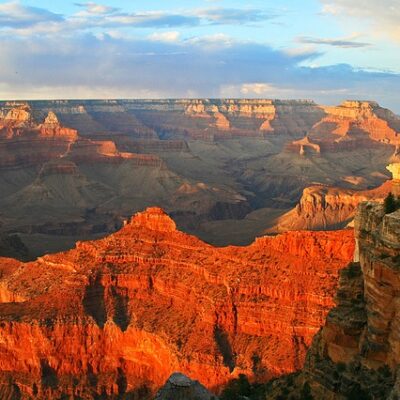 Coach of 31 Olympic athletes and co-founder of Nike Bill Bowerman wrote and published his book "Jogging" in 1966 in the United States, which became a huge success. He was inspired by Arthur Lydiard, a runner and coach in New Zealand in the sixties, who is still recognized as one of the best running coaches worldwide.
The many Olympic medals for New Zealand on Track and Field, in 1960 and 1964, prove how effective Lydiard's training method was, in which he adds speed after gradually building a solid endurance base. His method focuses on developing an efficient oxygen intake, by making slow but steady progress.
He's seen as the father of Long Slow Distance Running (LSD) and started the first jogging club in the world in 1961.
Lydiard introduced running as a way to improve your health and socialize in the same time, so people started seeing getting fit as an affordable way to have fun together.
It was in 1966 when the first magazine of Runner's World was launched (then called "Distance Running News"). George Sheehan, a cardiologist, started running again when he was 45 and became a medical editor for Runner's World.
He contributed to the fitness and jogging boom in the seventies by his unique approach and his focus on the joy and benefits of running at any age of our life.
Another contributor to the running boom was Jim Fixx.
Within ten years he lost 60 pounds (27 kg) and stopped smoking 2 packages a day.
His book, The Complete Book of Running became a bestseller, as his changed look and lifestyle showed the physical and mental benefits of exercise and how it considerably improved his quality of life.
And then there was "Pre"…
Steve Roland "Pre" Prefontaine was an American middle and long-distance runner who competed in the 1972 Olympics and who once held the American record in seven different distance track events from the 2,000 meters to the 10,000 meters.
During his brief 24-year lifespan, Steve Prefontaine grew from hometown hero to record-setting college phenomenon, to internationally acclaimed track star. Since his death in 1975, Prefontaine has become a legend.
His rare combination of talent, discipline, determination, and star-quality with a human touch made Pre the idol of those he called "his people"; the devoted fans who came to watch him run.
The short but successful career of Steve Prefontaine and of other running heroes in the 1970s, like Jim Ryun, Frank Shorter, and Bill Rodgers, were covered widely in the media and inspired many people to give running a try.
Running Industry
With the growing popularity of running, races started raising sponsor money, as elite runners wanted a prize reward for showing their best and to cover their travel costs.
The Boston Marathon, the oldest continuously held Marathon worldwide, started as a free event in 1897, but from the eighties on, participants had to pay an entry fee.
Sports brands started developing all kinds of running gear and cushioning shoes, to make running more easy and accessible, more comfortable and fun. But at the same time, people started to get injured more often as well.
Born to run
Gradually a counter-movement came up with runners that preferred running in a more natural way.
Inspired by the Kalenjin Tribe in Kenya and the Tarahumara Tribe in Mexico, they started exploring trails on minimalistic shoes, sandals or even barefoot.
Moving with nature
In 1999 Danny Dreyer introduced ChiRunning, based on Chinese Tai Chi principles from the 19th century.
ChiRunning is a low-impact running technique that teaches us how to gradually run with less effort and reduce the risk of getting injured.
It is a natural and efficient way of moving forward, using our gravity, while keeping our body and mind in balance.
The Natural Method
In 2008 Erwan le Corre introduced his Movement in Nature (MovNat), inspired by the Natural Method and insights of George Hebert. It is a comprehensive, holistic & mindful approach of the full range of natural human movement abilities.
It was the foundation for the current Parkour, Freerunning and Spartan race.

Crossing America
The first walk across the USA was completed in 1896 by mother and daughter Estby in an attempt to earn a $10,000 cash prize to save their family farm from foreclosure. After surviving their trip of 4,600 miles and reaching New York on December 23, 1896, it turned out the sponsor had not expected them to succeed and did not have the money to pay them. Another version of the story says that the deadline to complete the trip had finished.
Edward Payson Weston was the first man who walked solo across the USA in 1909. The first woman who crossed the country on foot on her own was Barbara Moore in 1960.
It wasn't until 1980 before the distance of 3000 miles from San Francisco to New York, the equivalent of 117 marathons, was run by Frank Giannino Jr. in 46 days, 8 hours, and 36 minutes.
This 1980 record was only broken in October 2016, by the 29 years old Pete Kostelnick, averaging 72 miles per day during 6 weeks by spending 14 hours on his feet.
Pete beat the previous record by more than four days and is the current record holder by completing the trek in 42 days, 6 hours, and 30 minutes.
Apart from one full rest day, Peter started his days early to cover 40 miles in seven hours, then take a short lunch break and continue for 30 more miles.
Connect with Trail Runners Connection